< Back to all blogs
By: Shanda Decker on December 20, 2014, 9:46 am
This was a Breakfast with Santa group event where were shot photos of all the kids sitting on Santas lap. This type of photography is about $200-$300 depending on the time at the location. We arrived about 1/2 hour early to setup our lights, shot for a couple hours, and had the photos edited and available to the client the same day.
Call or Text:
801

.

558

.

6868
Email:
shanda
@louish.com
Studio: Located in
Saratoga Springs, UT

Like our Facebook Page
to receive special offers
and discounts.
FB.com/ShandaDeckerPhotography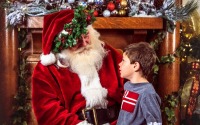 Event Photography: $200/hour
Includes 2 photographers and your images on a disc.